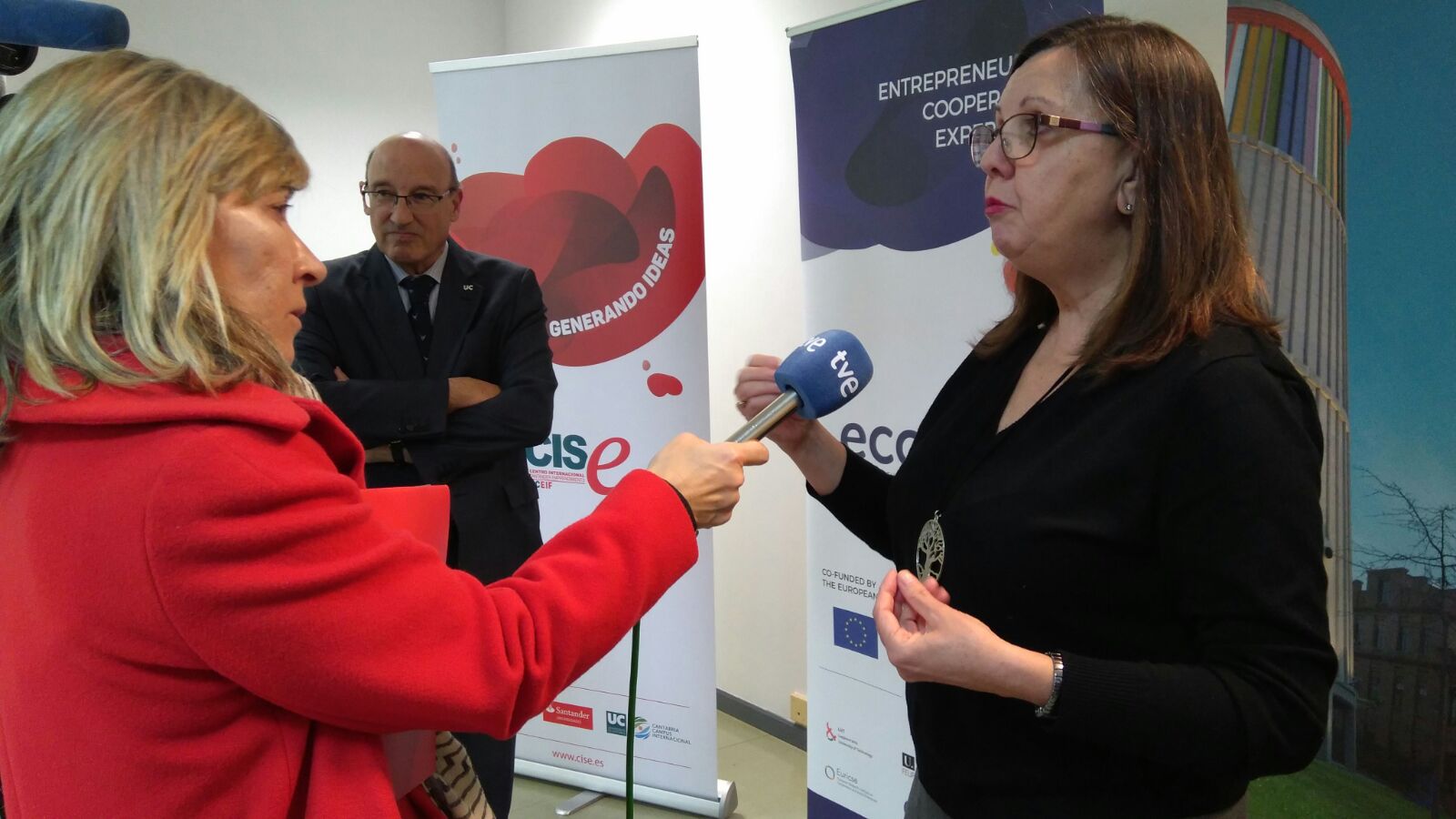 23 Ene

ECOOPE carries out a pioneer training initiative about co-operatives with European students

This first pilot training programme will take place from Jan 22 to 26 in Asturias (Northern Spain) and will promote the co-operative entrepreneur mindset of Secondary Education students through innovative dynamics to improve their employment prospects.

The initiative is part of the ECOOPE Project, co-financed by the European Union and led by the University of Cantabria and CISE (Santander International Entrepreneurship Centre) to promote the benefits of the co-operative business model amongst young people.

Langreo, Jan 22 2018-. Valnalón, one of the partners of the ECOOPE Project, has designed a pilot training programme about starting up a co-operative business that will be implemented this week in Langreo (Asturias, Spain) from Jan 22 to 26 with 23 Secondary Education students from Cuenca del Nalón High School (La Felguera) in Spain and from EBS Pinheiro (Pinheiro) and Colégio Nossa Senhora da Bonança (Vila Nova de Gaia) in Portugal.

This pilot programme is part of the ambitious European Project ECOOPE (European Youth Cooperative Entrepreneurship Experience) and provides a new approach to social economy where students, organised in teams, will have to find a solution to a challenge posed by ASATA (Social Economy and Labour Companies Association in Asturias) in which local co-operatives will also take part.

The challenge will deal with the various techniques for introducing Secondary Education students to social economy.  Throughout the week, participants will work on solving the challenge following different stages: defining the problem, searching for information, coming up with ideas, selecting and trialling those ideas and finally presenting them before an audience.  Once the event has finished, students will also have to present their work and results to the academic community at their corresponding centres in Spain and Portugal.

Besides the above-mentioned objectives, this pilot programme will allow the participants to spend time with other students from different contexts, promoting an exchange of experiences through a series of cultural activities, including drama, storytelling or escape room dynamics, which will be mainly carried out at Valnalón.

Cooperation: a feasible option for future entrepreneurs

As a business model, co-operatives can be an appealing option for young people, since starting them up needs no great capital investment and liability is limited. Their setting up is based on the association of people who face common economic, social and cultural objectives and who share benefits equally.

One in five people in Europe is a co-operative member and there already are over 250,000 of them, with 123 million members employing over 5 million people in several industries.

 About ECOOPE

The ECOOPE Project, co-financed by the European Union, has a Budget of over €300,000 and was launched last May.

Its aim is to improve European Secondary and Higher Education students' employability by providing them with the entrepreneurial knowledge and skills with the aim of creating cooperatives or, alternatively, incorporating their initiatives in already-existing co-ops.

Together with the University of Cantabria, CISE (Santander International Entrepreneurship Centre) and Valnalón in Spain, the following European institutions are part of the consortium: LUT Lappeenranta University of Technology (Finland), EURICSE (Italy), Porto University and PEEP (Portugal), and Co-operative College UK (United Kingdom).