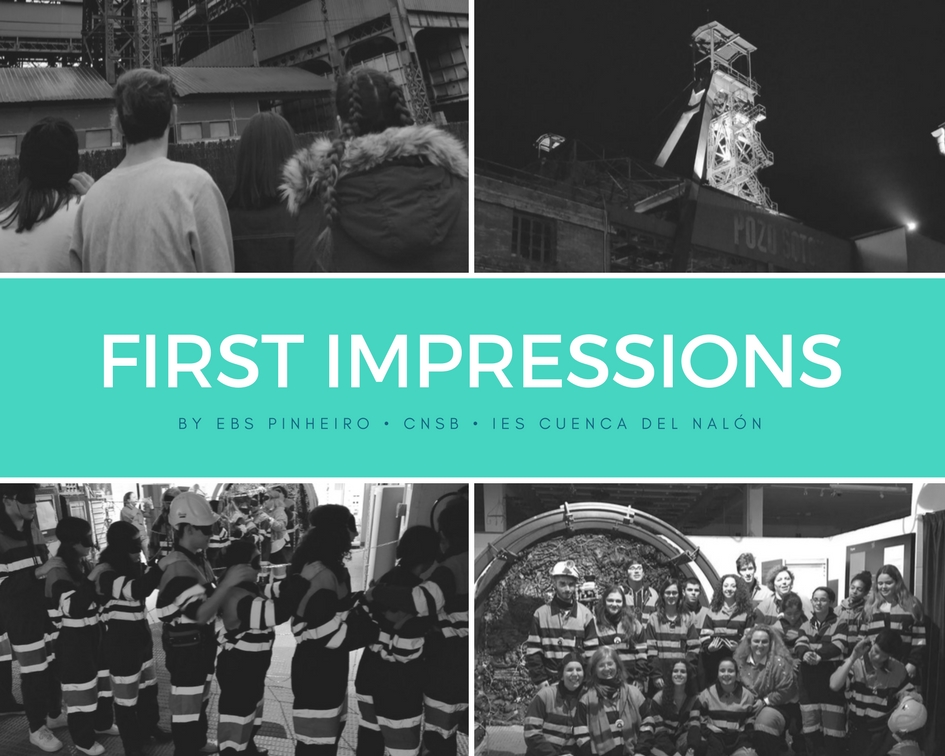 29 Ene

ECOOPE – Secondary Education Pilot Training – Day 1

January 22 was a very important day for ECOOPE: we launched our first pilot training programme in co-operative entrepreneurship with 23 secondary students from Portugal and Spain (EBS Pinheiro, Colegio Nossa Senhora da Bonança and IES Cuenca del Nalón).  They wanted to share their views on this multicultural experience and what they have learned with this innovative programme, so we are compiling their comments here for you.  If you or any around you is interested in spreading the co-operative values and social entrepreneurship, feel free to share!:
Day #1: First impressions 
After the ECOOPE training introduction of the week we made a team building activity: we visited Pozo Sotón coal mining works.
We took a tour and watched a video to learn about the mine workers' lives at Pozo Sotón: the long hours they would spend and how many people had died there.  It struck us to know the deceased where "showered" before being presented to the family for the funeral services.
Then we did a escape room game at the mine facilities.  Our lack of organisation when doing this activity made us realise how important it is to communicate properly with all the team members.  Being blindfolded was a challenge for us too!
As a summary, the game made us break the ice and enjoy ourselves, but we also learned the importance of cooperating and working as a team, of communicating and trusting each other as if we were one to solve a common problem.
Even if we don't know the people we are working with, we still have to work as a team to reach our objective and it is essential to listen to others, share ideas and be constructive when giving feedback.