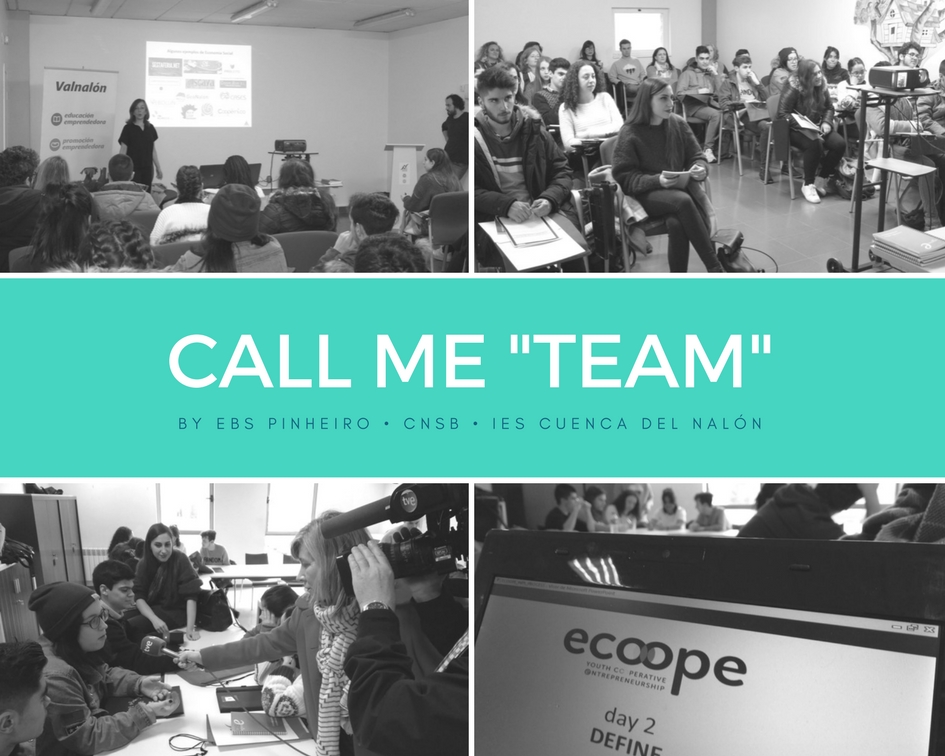 30 Ene

ECOOPE – Secondary Education Pilot – Day 2
Day #2: Call me «team»
First we were explained what social economy is and then  ASATA (Social Economy and Labour Companies Association in Asturias) posed the co-operative challenge for the week: how could we introduce co-operatives to secondary students like us.
We met the mentors and were organised in 5 teams, then we had a coffee break where we could enjoy the traditional Portuguese sponge cake called «bolo negro» ?, it was really nice, thank you guys!
We were impressed when we found out that workers are owners of co-operatives! We were also shocked to learn about the unemployment rates in both our countries (Portugal and Spain) and saw that co-ops are a good option when you want to set up a business.
In the afternoon we met the CEO at Dominaria S. Coop, a virtual and augmented reality co-operative.  He told us about their experience being a social entrepreneur and we realised that not all cooperatives have to do with agriculture, but that you can create a co-operative in any sector.
We also grasped the value of defining a problem properly, of planning as a team and the first steps in prototyping. This session also helped us work using creativity and taking the initiative.  As a summary, we got to know one another while understanding the principles and values of cooperatives, and how to set up one.