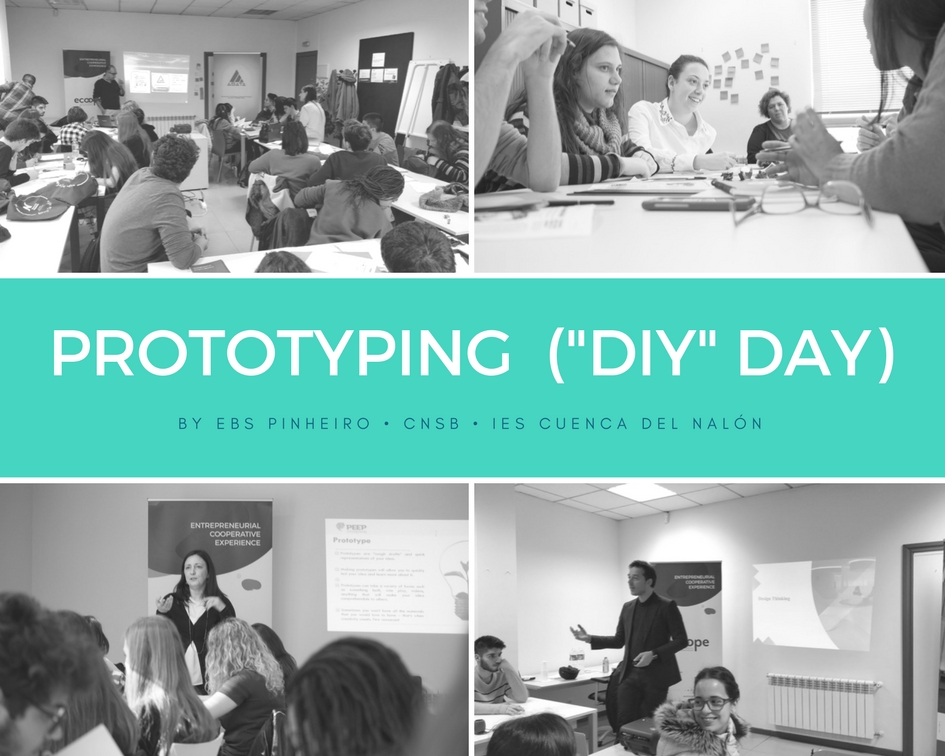 01 Feb

ECOOPE – Secondary Education Pilot – Day 3
Day #3: Prototyping or «DIY» day
On the third day we learned how design thinking can help us find new ways to solve problems: trying to help an astronaut drink some juice while seating was a challenge: we had to use cardboard paper, scissors and build a solution for him with no glue –  It was very challenging, but the point was to make ideas into reality and iterate.  Once again, creativity and teamwork were essential.  We had to do an elevator pitch showing our ideas to the other groups and that's when you see how many different solutions can exist for the same problem.
At the beginning we were a bit shy by having to show our ideas to others, but it was a challenge that we enjoyed in the end.  We were also shocked when we found out that for the first prototype activity we weren't allowed to use glue or sellotape. And we were surprised when we realised we had been able to communicate in spite of the language barrier and find a solution as a team.
In the afternoon we had the presentation by COMEFA, another local co-operative, this time working with industrial engines and maintenance.
What did we get from this day? The importance of visualizing your idea and showing it to others in a specific way.  It has strengthened the concept of being creative in order to make an idea become reality and has improved our communication skills.