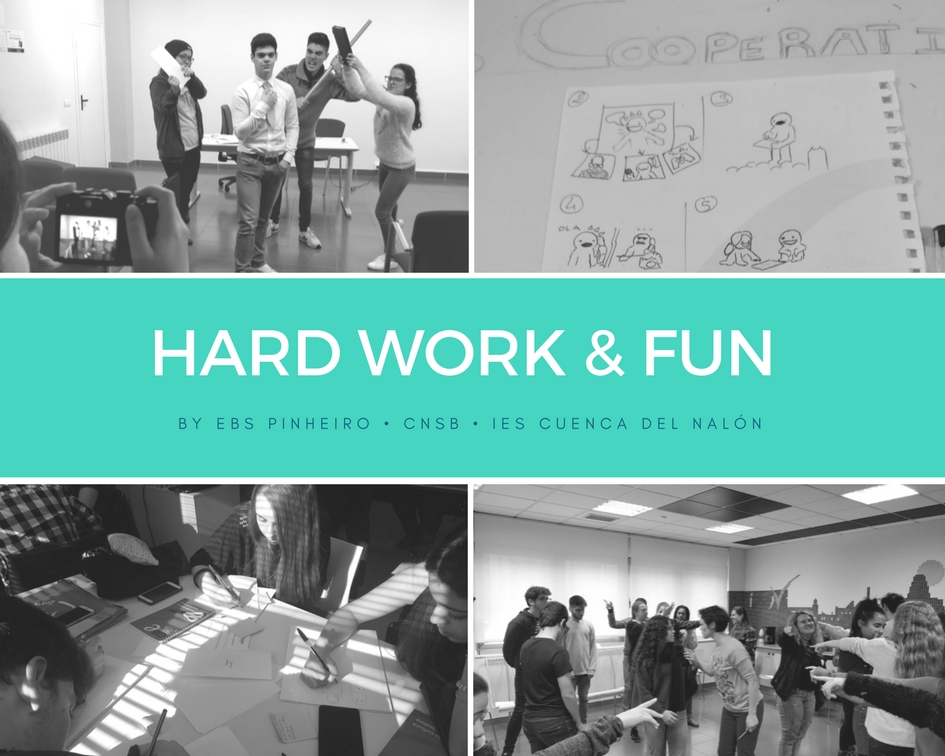 09 Feb

ECOOPE – Secondary Education Pilot – Day 4
Day #4 – Hardwork and fun
Our fourth day at the ECOOPE pilot at Valnalón was hard:  First we had to do some more prototyping (v 2.0), then we had the expert panel feedback and with that feedback we did some more prototyping (v 3.0) – This really means that you have to iterate, modify little things to improve your initial idea and get to your final product.  This is tiring but worth it!
After lunch we had some «Storytelling training: Sofa music» with a lady actress who taught us about body language, expression of emotions, ergonomics and how to breathe and relax.  It was good fun, we had to move around the room like crazy!
As well as presenting a project with a prototype (we were surprised because we managed to finish it in time), we learned how to feel comfortable with ourselves and to express our emotions and thoughts (body language).  We found out there are very different methods to achieve a relaxed mood and focus (from breathing and being in a comfortable position to exercises such as loosening your voice and body, etc.)
Today's session has helped our future careers, as we have put our ideas together and worked on them,  and we now feel more comfortable before an audience.  We have also learnt that we need to communicate in a persuasive way and project confidence in ourselves, for instance at a job interview or at different difficult situations we may go through.